Courses Offered
B.A.
B.Com
B.Sc(Maths/Bio)
B.C.A.
M.A. - Hindi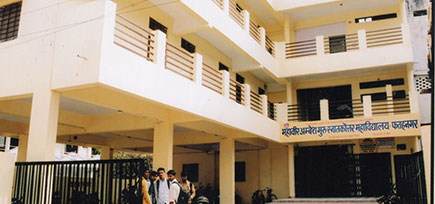 WELCOME TO
Mahaveer Ambesh Guru PG College
Welcome to Mahaveer Ambesh Guru PG College a multi faculty premier Institution with highly qualified academicians imparting education in different Academic and professional fields. Through an eventful 10 years, Mahaveer Ambesh Guru PG College pursued the quest for expanding the horizons of learning & education.
Read More >
Events and Activities
Program List of Events Organized By College
NSS
Rovers (SCOUT)
ROVERS (SCOUT )
YUTH DEVELOPMENT CELL
WOMENS CELL
GAMES AND SPORTS, LITERARY AND CULTURAL ACTIVITIES
Slogan Painting
Awareness by Students to the Peoples of Villages
SCHOLARSHIP (NEW

click here

)
Student Help Cell
To mitigate the difficulties of the student community and look into their problems and grievances, MAGC offers the services of an Assistant Dean Student Welfare (ADSW).